Dr. Natalie Rubinger is a General Dentist at dentalhouse Liberty Village in Toronto.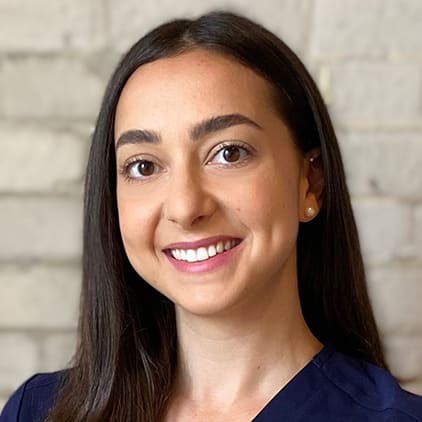 Natalie Rubinger
Dr. Natalie Rubinger graduated from Western Dental School in 2021 with distinction. She was awarded the American Association of Endodontics Student Achievement Award in Endodontics as well as dentalcorp's Academic Excellence Award, which is awarded to one graduating dental student in the country per year who demonstrates exemplary scholastic and extra-curricular achievement.
Prior to dental school, Dr. Rubinger completed her Bachelor of Science (honours) at Queen's University in Life Sciences as well as a Master of Science in Global Health from McMaster University.
Dr. Natalie Rubinger is very excited to be joining the team at dentalhouse Liberty Village. She is committed to providing her patients with care in a comfortable and efficient way.